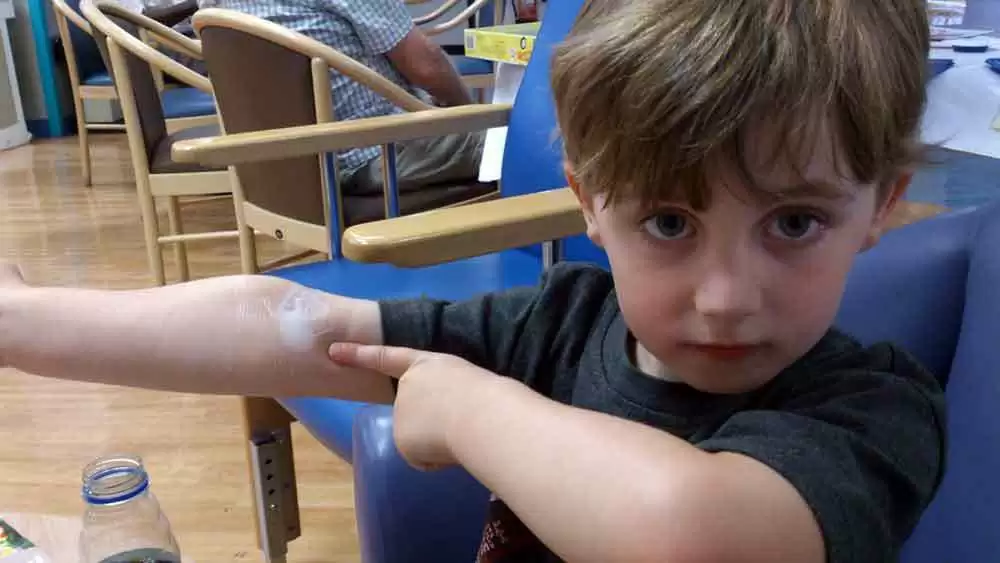 Celiac.com 12/14/2020 - The science behind celiac disease diagnosis has been moving rapidly away from biopsy. First, biopsy screening was eliminated for celiac diagnosis in most children. Then, the European Society for the Study of Paediatric Gastroenterology, Hepatology and Nutrition guidelines suggested that celiac disease can be diagnosed without taking duodenal biopsies. The latest diagnostic guidelines suggest that a 10-fold increase in IgA antitissue transglutaminase (tTG) antibody levels, in combination with EMA positivity, supports a diagnosis of celiac disease, without the need for a duodenal biopsy.
However, this approach has not yet been widely adopted into clinical practice for diagnosing adults, mainly due to a limited international multi-center data, and testing in groups with low celiac disease rates. New research confirms that most adults do not require a biopsy for a reliable celiac disease diagnosis. A recent study by a team of researchers showed that a 10-fold increase in serum IgA antitissue transglutaminase (tTG) antibody levels has high predictive capacity and diagnostic reliability for detecting small intestinal injury diagnostic of celiac disease in adults.
The research team included Hugo A Penny, Suneil A Raju, Michelle S Lau, Lauren JS Marks, Elisabeth MR Baggus, Julio C Bai, Gabrio Bassotti, Hetty J Bontkes, Antonio Carroccio, Mihai Danciu, Mohammad H Derakhshan, Arzu Ensari, Azita Ganji, Peter H R Green, Matt W Johnson, Sauid Ishaq, Benjamin Lebwohl, Adam Levene, Roxana Maxim, Hamid Mohaghegh Shalmani, Mohammad Rostami-Nejad, David Rowlands, Irene A Spiridon, Amitabh Srivastava, Umberto Volta, Vincenzo Villanacci, Graeme Wild, Simon S Cross1, Kamran Rostami, and David S Sanders.
Their study looked at three different groups of people: Group 1 featured 740 patients assessed in the specialist celiac disease clinic at a UK center; Group 2 featured 532 patients with low suspicion for celiac disease referred for upper GI endoscopy at a UK centre; while Group 3 included 145 patients with raised tTG levels from multiple international sites.
The team used Marsh 3 histology as a reference standard to determine the performance features of an IgA tTG titre of ≥10×ULN for a diagnosing celiac disease in adults.
Across all three groups of adult patients, the data shows that nearly every person with IgA tTG levels of ≥10×ULN has small intestinal mucosal changes (Marsh 3 lesions) that are hallmarks of clinical celiac disease as diagnosed via the former "gold standard" of duodenal biopsy.
The team's data reveal that IgA tTG levels of 10×ULN have 100% specificity at detecting Marsh 3 lesions in Group 2's 532 adults with low suspicion of celiac disease, for a disease rate of 3.2%. The team also found that an IgA tTG cut-off of 10×ULN was effective at spotting patients with Marsh 3 lesions using different tests at various international locations.
However, the team feels that establishing test-specific thresholds and/or standardized tTG tests used with this pathway could help to refine this method for widespread clinical use.
The results of this study show that IgA tTG levels of ≥10×ULN strongly reflect intestinal changes consistent with adult celiac disease diagnosis. As such, the results support the elimination of biopsy in the diagnosis of most cases of adult celiac disease, in favor of the no-biopsy approach.
Read more, including detailed data, at Gut.bmj.com
The researchers are variously affiliated with the Academic Unit of Gastroenterology, Royal Hallamshire Hospital, Sheffield, UK; the Medicine, Gastroenterology Hospital Dr C Bonorino Udaondo, Buenos Aires, Argentina; the Gastroenterology & Hepatology Section, Department of Medicine, University of Perugia Medical School, Perugia, Italy; the Department Clinical Chemistry, Amsterdam Gastroenterology and Metabolism and Infection and Immunity Institutes, Amsterdam UMC, Amsterdam, The Netherlands; the Department of Health Promotion Sciences, Maternal and Infant Care, Internal Medicine and Medical Specialties (PROMISE), University of Palermo, Palermo, Italy; the Pathology Department, Grigore T. Popa University of Medicine and Pharmacy Iasi, Iasi, Romania; the Cardiovascular and Medical Sciences, University of Glasgow, Glasgow, UK; the Department of Pathology, Ankara University Medical School, Ankara, Turkey; the Department of Gastroenterology and Hepatology, Faculty of Medicine, Mashhad University of Medical Sciences, Mashhad, Iran; the Celiac Disease Center, Department of Medicine, Columbia University College of Physicians and Surgeons, New York, New York, USA; Gastroenterology, Luton and Dunstable Hospital NHS Foundation Trust, Luton, UK; the Department of Gastroenterology, Dudley Group NHS Foundation Trust, Birmingham City University, Birmingham, UK; the Gastroenterology Department, Grigore T. Popa University of Medicine and Pharmacy Iasi, Iasi, Romania; the Gastroenterology and Liver Diseases Research Center, Research Institute for Gastroenterology and Liver Diseases, Shahid Beheshti University of Medical Sciences, Tehran, Iran; the Department of Gastroenterology, Queen Elizabeth II Hospital, Hertfordshire, UK; the Pathology, Brigham and Women's Hospital, Boston, Massachusetts, USA; the Department of Medical and Surgical Sciences, University of Bologna, Bologna, Italy; the Department of Pathology, Spedali Civili, Brescia, Italy; and with the Department of Gastroenterology, MidCentral District Health Board, Palmerston North, New Zealand.
Виж повече